October Legislation webinar – sign up today
Sign up to the October health and safety legislation and guidance update webinar taking place on 28 October at 11am.
Every six months in April and October, changes and amendments to health and safety legislation and guidance come into force.
As well as issuing a legislation update to inform you of the upcoming changes, we partner with Barbour EHS to ask two leading health and safety lawyers to update the health and safety community on the changes in a popular webinar.
This webinar led by Kevin Bridges, Pinsent Masons LLP and Steffan Groch, DWF LLP, will look at the latest health and safety legislation and guidance updates including:
the impact of the sentencing guidelines six months on;
Brexit and its impact on health and safety; and
a look at what's coming into force over the next six months.
Sign up to the October legislation update webinar today.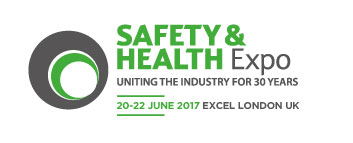 Safety and Health Expo will return to London ExCel on the 20-22 June 2017, showcasing a collection of top health and safety solutions from 300+ UK and international suppliers. Industry professionals will be able to source a range of behavioural safety, risk management, training and occupational health products and services.
Safety & Health Expo will feature a lively PPE and professional clothing Fashion show and will play host to a number of industry awards ceremonies and exclusive networking events.
Register for Safety and Health Expo 2017 today by clicking here…