Podcast: Are you still compliant with handling and storing metal?
Andy Hall, consultant at Southalls, discusses the latest updates and what they mean for businesses in the sector.
For any businesses handling and storing metal as part of metal stockholding or manufacturing processes, there has been a considerable change in health and safety guidance that has moved compliance goalposts.In August, the Health and Safety Executive (HSE), in consultation with The National Association of Steel Service Centres (NASS) and the City of Wolverhampton Council, updated the 'Safety in the storage and handling of steel and other metal stock' guidance note (HSG246).

Some of the main changes are:
The guidance states that due to stability issues, U frame racking should no longer be stacked on top of each other. For many in the industry, it has been common practice to stack metal using U frame racking in an attempt to save space, which poses a significant challenge in relation to the new guidance. In order to comply, businesses will need to consider un-stacking any U frame racking, but where space makes this difficult, the racking should ideally be replaced with cantilever racking, for example. In instances like this, it is important to be aware of the safe working limit of any cantilever racking and that risk assessments are updated to reflect the change in racking and storage procedures.

Barring-off (e.g. levering loads off lorry beds) is now referred to in the guidance as 'not safe'. Staff should therefore be made aware that barring-off must not be undertaken and risk assessments should be amended where required to account for the risk involved. 

The guidance states a preference for twin hoist overhead cranes, as opposed to single hoist overhead cranes, when moving steel. Where single overhead cranes are used, risk assessments should demonstrate how a single hoist crane use can be used safely. In addition, corresponding signage is recommended on the controls of the crane remote and the underside of the crane itself.
Andy Hall is a consultant at Southalls, which provides health and safety consultancy and online health and safety management software, Safety Cloud. You can contact Andy on LinkedIn https://uk.linkedin.com/in/andyhallsouthalls or follow Southalls on Twitter @southallassoc.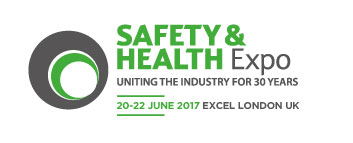 Safety and Health Expo will return to London ExCel on the 20-22 June 2017, showcasing a collection of top health and safety solutions from 300+ UK and international suppliers. Industry professionals will be able to source a range of behavioural safety, risk management, training and occupational health products and services.
Safety & Health Expo will feature a lively PPE and professional clothing Fashion show and will play host to a number of industry awards ceremonies and exclusive networking events.
Register for Safety and Health Expo 2017 today by clicking here…