Network Rail fined £800k after worker hit by 80mph train
Network Rail has been fined £800,000 in a prosecution brought by the Office of Rail and Road (ORR), following a serious incident on the railway two and a half years ago.
In June, 2014, a track worker sustained multiple serious and life-changing injuries while performing rail maintenance work near Redhill in Surrey.
The man was hit by a Brighton to London express train travelling at 80mph, as he was leading a team of twelve, repairing cracks in the track.
He was stuck on the right shoulder and thrown down an embankment.
Investigation
Yesterday's sentencing hearing at Guildford Crown Court, under the Health and Safety at Work Act 1974, follows an extensive ORR investigation into the incident. A full Rail Accident Investigation Branch (RAIB) report can be found here.
The court heard how at the time the accident occurred, the work had been in progress for about forty minutes. The other members of the team had completed their work, and the team leader was engaged in taking measurements for the lengths of replacement rail that would be required at the site. The lookouts had warned the team of the approach of a southbound train, and a short time after this had passed, and before the Controller of Site Safety (COSS) had given permission for anyone to return to the track, the lookouts gave another warning, for a northbound train.
At about the time this warning was given, the team leader began to walk along the side of the line, with his back to the approaching northbound train. As he walked, he moved closer to the Up Quarry line, and the train struck him on his right shoulder and threw him down the side of the embankment. Other members of the team gave him first-aid treatment and called the emergency services, and an air ambulance helicopter landed on the railway. The casualty was airlifted to hospital, but he had suffered life-changing injuries.
It was heard that:
ORR inspectors concluded that the work on the main line between Brighton and London was inadequately planned and managed, placing track maintenance workers in unnecessary danger;
works were scheduled whilst fast, frequent trains continued to run, in an area with a narrow and steep embankment where the ability of track workers to retreat to a 'position of safety' when trains approached was materially compromised;
the works could have been carried out at night, when other scheduled works would have ensured that no trains were running.
Commenting on the case, ORR Principal Inspector Tom Wake, said: "This incident shows that although Britain's railways are the safest in Europe, we can never be complacent.
"In 2014, Network Rail's planning of track maintenance work near Redhill fell below legal standards, placing workers in unnecessary danger and causing an employee to suffer life changing injuries.
"After the incident, Network Rail undertook a review of worker safety on the London to Brighton line, reducing track maintenance with trains running, introducing better warning systems and providing additional training for staff.
"We continue to monitor the company. Our inspectors will not hesitate to step in if needed, to protect the safety of workers or members of the public."
Lessons to be learned
The RAIB has identified three learning points and made three recommendations arising from this investigation. The learning points relate to staff speaking up if they feel unsafe, the need for train drivers to sound a warning as they approach each group of workers who are on or near the track, and the importance of first-aid training for staff working in high-risk areas. The recommendations are all addressed to Network Rail and cover suitable lineside positions of safety, the company's policy on first aid at work, and the training of people who act as lookouts.
Network Rail said it had since banned working while trains are running on that stretch of railway.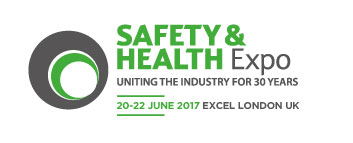 Safety and Health Expo will return to London ExCel on the 20-22 June 2017, showcasing a collection of top health and safety solutions from 300+ UK and international suppliers. Industry professionals will be able to source a range of behavioural safety, risk management, training and occupational health products and services.
Safety & Health Expo will feature a lively PPE and professional clothing Fashion show and will play host to a number of industry awards ceremonies and exclusive networking events.
Register for Safety and Health Expo 2017 today by clicking here…