MP calls for mental health first aid to be written into legislation

Norman Lamb MP has called on the Government to commit to equality for mental health in the workplace by amending health and safety legislation.
The MP for North Norfolk Liberal Democrats addressed parliament yesterday on the issue that the main legislation relating to first aid provision in the workplace focuses on physical illness and injuries, with nothing to address mental wellbeing.
Mr Lamb's Early Day Motion urged the Government to address this gap in the law and update guidance for employers to ensure they are clear about their obligation to support workers' mental health, including amending current legislation to ensure that employers train staff in mental health first aid as well as physical first aid.
In an article for the Guardian, Norman Lamb wrote: "We all have mental health, just as we all have physical health, and in both cases we are on a continuum, where our health can vary day to day."
He added that was a disconnect between the ideals of company bosses and the reality of how employees saw mental health as being treated within the company.
Quoting the results of survey issued by Business in the Community, in collaboration with Mental Health First Aid England, Mr Lamb wrote: "Most board members believe their organisation is supportive on the issue, but 56% of people who have disclosed a mental health issue at work said their employer took no mitigating actions."
Mr Lamb wrote to Damian Green, the Work and Pensions Secretary saying: "The bias towards physical health in first aid legislation is a clear example of the discrimination against mental health in society, which cannot possibly be justified at a time when more and more people are reporting that they have struggled with mental health problems at work."
He urged for "every organisation" to have a mental health first aider as they do a physical first aider and added that the economic case for mental health first aid was overwhelming saying: "Sickness absence and unemployment related to mental illness is an enormous burden on the economy."
Mr Lamb urged the government to act now to ensure that every employee had access to mental health support at work.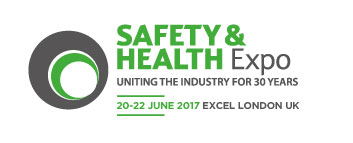 Safety and Health Expo will return to London ExCel on the 20-22 June 2017, showcasing a collection of top health and safety solutions from 300+ UK and international suppliers. Industry professionals will be able to source a range of behavioural safety, risk management, training and occupational health products and services.
Safety & Health Expo will feature a lively PPE and professional clothing Fashion show and will play host to a number of industry awards ceremonies and exclusive networking events.
Register for Safety and Health Expo 2017 today by clicking here…