In conversation with Angela Southall
With the eagerly anticipated #SHE1000 celebrating women event fast approaching, Angela Southall, Co-founder and Director of Southalls health and safety consultants, talks about successfully negotiating safety improvements with those resistant to change.
The interview is available to watch and read below:
It's been 13 years since you co-founded your business Southalls – how did you get to where you are now?
A lot of long hours, hard work and multi-tasking! After graduating with a degree in biology, I completed an MSc in Environmental Health at the University of Birmingham, which covered all aspects of health and safety law, and food safety law. This led to my first role at Sandwell Council as an Environmental Health Officer, enforcing health and safety law within businesses in the Sandwell area of the West Midlands. Throughout my employment at the council, I completed a two-year NEBOSH Diploma and IOSH examinations to become a Chartered member of IOSH. After four years as an enforcement officer, I took the decision to become a self-employed consultant by launching Southalls and I've never looked back since!
Why did you decide to start your own health and safety consultancy business?
I'd grown up watching my parents run their own business, and felt that my interest, skills and experience in health and safety combined with their business guidance made the perfect fit. Throughout my time as an enforcement officer, I found businesses frequently breached health and safety laws due to confusion or misunderstanding of their employer responsibilities. Southalls was set up to provide health and safety consultancy that is easy to understand and even easier to implement. Health and safety doesn't need to be complicated, and I wanted to help businesses achieve constant complete compliance through comprehensive yet simple advice.
What industry areas do you have the most experience in?
As an Environmental Health Officer, I gained significant experience across a range of industries, from low-risk offices, retailers and beauty salons, right through to builders' merchants, warehouses and steel stockholders. The high-risk nature of some of these businesses meant I had to frequently visit sites to conduct inspections and audits, quickly gaining invaluable experience.
What have you enjoyed about your career so far?
Currently, I am enjoying working in more of a strategic role, helping to drive our business forward. Southalls now employs 22 fantastic staff and we are achieving high growth of more than 20% year on year, which is both hugely rewarding and challenging.
On a general level, I really enjoy the variety of working with different types of businesses and people. Each day is different, always throwing up new challenges and developing new relationships. I prefer working on the advisory side, rather than enforcement, as I get a lot of satisfaction out of helping companies to make safety changes which have a genuine impact on reducing risk to employees and preventing injuries.
What elements have you found more challenging?
When I first graduated, the most difficult aspect of my role was enforcing the law in very male-dominated industries, especially within companies which were resistant to change and defensive of their particular mode of operation. It required considerable effort to 'win hearts and minds' in order to 'negotiate' improvements to safety in these working environments.
How do you feel the health and safety industry has changed for women?
Today, there is a significant increase of women in high profile roles within the health and safety profession – both enforcing health, safety and environmental laws but also fulfilling advisory roles. This increase follows an expansion of women within high profile positions across all sectors, for example we work closely with the builders merchant sector and a decade ago I rarely came across a female branch manager, with most female roles being predominantly office based in admin or accounts departments.
It's fantastic to see that women within these professions, and significantly the health and safety profession, are gaining greater recognition and there is a definite move towards equality as their presence in industry increases.
How do you think health and safety is most effectively communicated?
For good health and safety practice to be embraced throughout an organisation, it has to be communicated from the top down. Senior management must lead by example and demonstrate an interest and commitment to safety to inspire culture change that flows throughout the company. There needs to be investment in safe working practices, equipment and training of individuals in order for staff members to take safety seriously.
Who do you look up to within the profession?
I always admire the company directors and business owners we work with who have started their businesses from scratch, as I can appreciate how much hard work goes into establishing and growing a business. I also respect clients who proactively keep their business at the forefront of their industry and who move with the times by using the latest technologies and ways of working. The clients who use our Safety Cloud software to manage their health and safety are adopting a very modern approach, which is refreshing for us to see.
What advice would you offer to someone interested in embarking on a career in health and safety?
Start by obtaining the necessary qualifications, beginning with a NEBOSH Diploma or equivalent and then look for work experience; the more diverse this is the better. I would always say that starting with a background in enforcing the law is key, as you learn to appreciate how best to advise a client to avoid prosecution and enforcement action from a practical perspective, rather than just a theoretical one.
Angela Southalls is Co-Founder and Co-Director at Southalls health and safety consultants, with online health and safety management software, Safety Cloud. You can contact Angela on LinkedIn or follow Southalls on Twitter @southallassoc.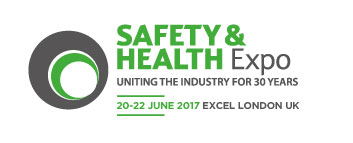 Safety and Health Expo will return to London ExCel on the 20-22 June 2017, showcasing a collection of top health and safety solutions from 300+ UK and international suppliers. Industry professionals will be able to source a range of behavioural safety, risk management, training and occupational health products and services.
Safety & Health Expo will feature a lively PPE and professional clothing Fashion show and will play host to a number of industry awards ceremonies and exclusive networking events.
Register for Safety and Health Expo 2017 today by clicking here…