Second careers: How did I get here? Steven Platts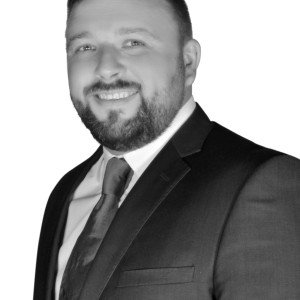 As part of SHP's focus on careers, Steven Platts talks about his move from offshore scaffolder, to the huge milestones he's achieved working in Saudi Arabia as an HSE manager.
How did you get into health and safety?
After spending over 10 years working offshore in the North Sea as a scaffolder I already had quite a vast knowledge of health and safety standards. With the downturn in work I got transferred from offshore to an onshore oil and gas plant situated on an island just off the Scottish coast. While I was there I saw that the standards I was used were not implemented. After raising many issues to management regarding health and safety, and being ignored, the company I worked for lost the project over many safety breaches. It was due to this event in my career that I decided I wanted to make a difference and improve working conditions, that was a major turning point for me.
How have your past roles led you to your current role?
After gaining my first health and safety qualification I was offered a position working in Saudi Arabia on the Riyadh metro project. I originally joined as a senior HSE engineer and within two months I was promoted to the Deputy HSE manager for over 40 construction sites situated across Riyadh. After almost two years in Saudi Arabia I was successful in gaining my current position as project HSE manager based in Abu Dhabi.
To someone just starting out in health and safety I would say: smile through adversity, take the rough with the smooth and be happy that every day is different.
Having worked in both the UK and the Middle East, what would say are the biggest challenges when accepting a role abroad?
The biggest challenge for me is working in such a diverse multicultural environment and having to understand that health and safety is relatively new in the Middle East region. Generally, the workforce come from countries where health and safety is something that is not considered as important. Basically, not having worked to procedures or any safety standards, the challenge is making everyone realise the benefits of working to set systems and following safe working procedures.
What interests you most about health and safety?
One of my main interests is seeing change and improvements in an organisation's health and safety performance. I enjoy training people and giving them new knowledge regarding health and safety so they can understand why health and safety is important.
How do you ensure you are continually building on your health and safety knowledge?
I am constantly looking for new courses to undertake to gain new knowledge and refresh the knowledge I already have. Also, with working in the Middle East as in the UK there are legal requirements which are updated on a regular basis to ensure compliance. I research a lot on the internet and visit the OSHAD and UK HSE websites. Here in the UAE there are many conferences which are run by IOSH and IIRSM and I am a member of both, so this is a good place to gain knowledge
What have been the highest and lowest points in your career?
A high point in my career has to be achieving 10 million man hours whilst working in Saudi Arabia on the Riyadh metro project. Many the workforce when first arriving on the project had little or no knowledge of health and safety. After many hours of training and awareness programs ran by the HSE department it was good to see that safety was considered a priority, and I feel that achieving this was a great milestone for the project.
Fortunately, and maybe luckily, I feel that I have not really had any low points, as daily I see positive changes.
If you were PM for a day, which H&S law(s) would you introduce, or repeal?
Here in the middle east I would introduce more stringent laws on carrying children in vehicles, on many occasions I see small children in vehicles with no seat belts and climbing about. For me this is scary and wish that the use of baby seats for children was mandatory.
What would be your top tips for someone about to start out in health and safety?
First thing I would tell anyone looking to start a career in health and safety is undertake a health and safety qualification. NEBOSH is a good starting point to learn the basics and general knowledge of health and safety. Also, research and consider which field of work you want to enter then build on that with more specific qualifications. To be a practitioner, you need to be of a certain character so I would say smile through adversity, take the rough with the smooth and be happy that every day is different.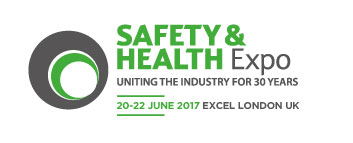 Safety and Health Expo will return to London ExCel on the 20-22 June 2017, showcasing a collection of top health and safety solutions from 300+ UK and international suppliers. Industry professionals will be able to source a range of behavioural safety, risk management, training and occupational health products and services.
Safety & Health Expo will feature a lively PPE and professional clothing Fashion show and will play host to a number of industry awards ceremonies and exclusive networking events.
Register for Safety and Health Expo 2017 today by clicking here…