Health summit: "we need to think about health and take action"
A key theme in the opening remarks of the Health in Construction Leadership Group's annual health summit, which is taking place today in Mayfair, London, is that while we are making good progress with health "we are not there yet".
Opening the summit, Chair of the HSE Martin Temple said that 2.2million working days are lost each year through health and safety failings – with 1.8million of those lost to ill health. However in terms of the industry's focus, health has "lagged behind safety, primarily because it's more complex".
"More sickness absence means less people, and less people means less productivity. We can't afford this." he continued.
"We all need to recognise the collective responsibility business leaders have to health. It cannot remain the poor relation to safety. We need to think health and take action.
"We mustn't fall into the trap of recording and monitoring an illness, over preventing it."
SHP asked Mr Temple how we can get this message over to SMEs:  "We have to use every tool we can – not least of which is the leaders we see today. It starts with the business leaders. They have to walk the talk, and when people see it, they will see the benefits."
Business leaders pledge their commitment to health
Last year at the health summit, the 150 business leaders who attended made their own pledges to eradicate occupational ill health and disease in the industry and within their own organisations. Asked if they had followed through on these pledges the vast majority said they had done.
Clive Johnson, Chair of the HCLG, spoke about the progress since the summit in 2016, sharing case studies of pledges and how they have been followed through practically, day-to-day on the shop floor.
"We've only got one workforce and we have got to look after them" he said "we have a moral obligation to them. If we care about the worker they will have the right attitude, and they'll help protect themselves".
Mental health in construction
For the last year the HCLG have had two main focuses, respiratory health and mental health – highlighted by last year's business leaders as being key areas in which they wanted to focus.
On mental health Lee Rowland, a carpenter by trade, bravely spoke to the room about his own battle with confidence, depression and anxiety – something he said started very small and spiralled over time. As a 14-year-old he saw the first signs of the illness, but he said the symptoms escalated when he joined the workforce, as a result of bullying.
Hiding his feelings was very draining, and as they became more inset he felt like suicide may be a better option. He ended up comfort eating as a way of masking his feelings, but this led to isolation and loneliness.
One day at work, whilst working alone on a 6 storey high building, he started to consider suicide for a second time. But he asked himself "Why do I feel like this?" and this was his first step to recovery.
He then visited his GP who referred him to a therapist and prescribed anti-depressants. Through CBT Lee was able to start to face his fears and realised there were ways to cope with them.
Eventually Lee plucked up the courage to speak to his site manager who offered him the support he needed to move forwards. After a year he was able to come off his medication and now, while he says he still has bad days, he concluded: "depression will always be a part of my life, but it will not define me".
Speaking to SHP Lee said: "The one thing I would say to anyone worried about their own mental health is talk to someone. It's the easiest thing to do and can make a real difference. Equally if you think someone else might be struggling just talk to them, about anything. Don't be worried about talking. Everyone on the tube keeps their heads down. No one is talking.
"If someone asks you if you're ok, you automatically want to say you are, even when you're not. It's ok to be honest".
When asked how he has gone from someone who struggled with confidence to someone who stood on a stage addressing a room about a very personal issue Lee said "That's a good question! I don't know the answer but I think the answer is that therapy has taught me how to talk to people. I just need to talk."
Mates in Mind
One key part of today's event is the launch of the industry's mental health programme Mates in Mind. Explaining how the charity, which aims to be the single initiative for mental health in construction aims to engage 100,000 people in first year, Steve Hails said it would be offering courses at every level of every business in construction.
The charitable programme's services, which are already being rolled out in five organisations – including Heathrow, Tideway and Wilmot Dixon, include training courses with Mental Health First Aid England, mental health charity Mind and the British Safety Council.
The purpose of Mates in Mind is also to bring the industry together to openly talk and address the stigma associated with mental health.
Speaking to SHP on behalf of the charity Michael Whitmore and Mike Robinson said: "Mates in Mind is a charitable programme that consists of a number of elements, including awareness training, first aid training, and supervisor training, together with the support mechanisms – so that people can get the support they need.
"Mates in Mind aims to get the construction industry talking, it aims to drive through a culture change in mental health with our partnerships with Mind and Mental Health First Aid England."
A full article about the launch of Mates in Mind, including the details of all the training on offer, plus the full interview with Mike Robinson and Michael Whitmore will be available on SHP online tomorrow (27 January 2017).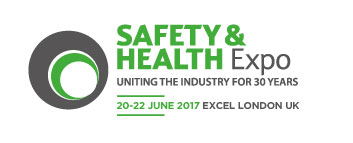 Safety and Health Expo will return to London ExCel on the 20-22 June 2017, showcasing a collection of top health and safety solutions from 300+ UK and international suppliers. Industry professionals will be able to source a range of behavioural safety, risk management, training and occupational health products and services.
Safety & Health Expo will feature a lively PPE and professional clothing Fashion show and will play host to a number of industry awards ceremonies and exclusive networking events.
Register for Safety and Health Expo 2017 today by clicking here…