Fire safety – safety storage
Safety storage specialist Asecos has launched a fire-resistant, Type 90 under-bench cabinet, which allows secure, refrigerated storage of flammable liquids to a max of +2oC.
The company says that safety and energy efficiency are enhanced by an integrated recirculating air system with ten-fold air exchange inside the cabinet. This is said to prevent the build-up of condensation and guards against the formation of flammable gas-air mixtures inside the cabinet.
The cabinet has a height of 630mm and Asecos says it can be placed easily in most working areas. The unit also comes with a port offering the option to connect to an external alarm system.
For more information, visit www.asecos.com.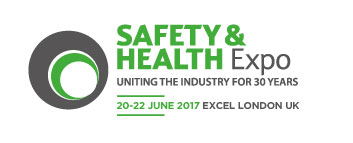 Safety and Health Expo will return to London ExCel on the 20-22 June 2017, showcasing a collection of top health and safety solutions from 300+ UK and international suppliers. Industry professionals will be able to source a range of behavioural safety, risk management, training and occupational health products and services.
Safety & Health Expo will feature a lively PPE and professional clothing Fashion show and will play host to a number of industry awards ceremonies and exclusive networking events.
Register for Safety and Health Expo 2017 today by clicking here…