City of London campaigns to reduce mental health stigma
A campaign to reduce the stigma around mental health in the workplace has been launched in the City of London.
The campaign This is Me – in the City was launched by Dr Andrew Parmley, Lord Mayor of the City of London, where he was joined by over 130 attendees.
The campaign aims to reduce the stigma around mental health in the workplace by encouraging employees who have experienced unmanageable stress and/or a mental health problem to share their story with colleagues via a video message or other medium. See an example of a video made by PricewaterhouseCoopers below.

Paul Farmer, CEO of Mind, explained that the videos sharing experiences sends a messsage to other staff that they can do the same.
"As well as encouraging employees to talk openly about these issues, it's also really important that staff are reassured that if and when they do speak out, they'll be met with support and understanding, rather than stigma and discrimination," he said.
This appeal was made in partnership with Barclays, Business Healthy, City Mental Health Alliance and Mind, to change attitudes towards mental health in the City by getting organisations to collaborate and build inclusive workplace cultures around mental health and illness, reduce stigma, dispel myths and improve employee wellbeing for good.
In 2016 – the first year it ran – over 75 organisations signed up to the initiative with 22 organisations running their own This is Me campaigns and sharing employees personal mental health stories.
Over 100 individual stories were shared with a potential reach of over 420,000 employees. The campaign also won a Disability-smart Award for Barclays and an Insurance Times Award for Aon who both ran their own This is Me campaigns.
This year, 17 organisations have joined forces as a committee to drive this campaign forward and to increase participation, with the aim of reaching over 1 million employees.
"It is just as important for organisations to look after the mental health of their employees, as it is to support their physical health," said Dr Andrew Parmley, Lord Mayor of the City of London.
"'This is Me – in the City' aims to breakdown stigmas and dispel myths around mental health, in order to improve our awareness and understanding of employee wellbeing.
"Working environments in the City of London can be extremely demanding and high-pressured, and it is in the interest of both businesses and their staff to collaborate in order to change the culture around mental health for good."
Mr Farmer said: "Stress and poor mental health at work are commonplace, especially within the high-pressure, fast-paced environment of the City.
"Employers can no longer afford to ignore these issues, which is why it's refreshing to see so many organisations getting on board with 'This is Me – in the City'.
"Workplace wellbeing initiatives such as these help raise awareness of mental health at work and tackle the stigma surrounding it.
"Getting involved with 'This is Me-in the City' should be seen as just one part of a wider workplace wellbeing strategy in which employers aim to tackle the causes of work-related stress and poor mental health, promote wellbeing for all staff and support employees experiencing a mental health problem."
Richard Martin, a partner at byrne∙dean, has shared his personal mental health experiences. He said the campaign is about normalising mental health.
"By showing others that they are just ordinary people like everyone else, and their illness is fine to talk about, we remove the fear, the stigma, the taboo," he said.
As well as costing the UK economy over £26 billion each year through lost working days, staff turnover and lower productivity, a recent survey by Time to Change showed that the stigma of mental health in the workplace has a big impact, with 38% of respondents having been negatively treated as a result of their mental health problem.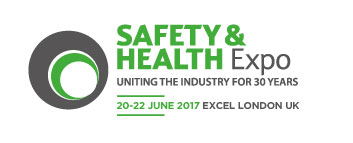 Safety and Health Expo will return to London ExCel on the 20-22 June 2017, showcasing a collection of top health and safety solutions from 300+ UK and international suppliers. Industry professionals will be able to source a range of behavioural safety, risk management, training and occupational health products and services.
Safety & Health Expo will feature a lively PPE and professional clothing Fashion show and will play host to a number of industry awards ceremonies and exclusive networking events.
Register for Safety and Health Expo 2017 today by clicking here…