Celebrate diversity in health and safety at #SHE1000
Today at Safety & Health Expo, a training and development session called #SHE1000 will be running to highlight the importance of networking and working a room.
Taking place from 13.45 – 15.00 today, Heather White, CEO, Smarter Networking, will be teaching hundreds of people the importance of quickly accessing knowledge and connections, and how to network effectively.
Heather explains:  "One of the fastest ways and often the most reliable ways to gain knowledge and connections, is by reaching out to our networks and asking questions. One of the things I love most about networking is meeting new people (or re-establishing contact), learning about other people's expertise and gaining access to new knowledge and connections.
"You might have heard that we have entered the 'sharing economy'  – a socio-economic system built around the sharing of human, physical and intellectual resources – well, people who network do this all the time.
"We have to do away with old-fashioned notion that networking is nepotistic and superficial – it's not true! Networking is important on so many levels – good networkers are genuine, authentic and actively changing the world."
What skills do you need in order to be a great networker?
If you want to have some some outrageous fun whilst learning and meeting some amazing people, the come along to #SHE1000 at Safety & Health Expo.
It's taking place today (23 June) from 13.45 – 15.00 in the IOSH lunch area within Safety & Health Expo.
7 things you'll learn at #SHE1000
Heather has promised to cover the 7 following things in my session, and if we run out of time you'll get a free copy of her eBook How to Work a Room.
What groups you can join and why
What groups you shouldn't join and why
How to make a brilliant impact and be memorable
How to create fabulous and meaningful conversations
How to leave a group looking really cool
How to avoid the network bore
How to remember names
Join #SHE1000 at Safety & Health Expo.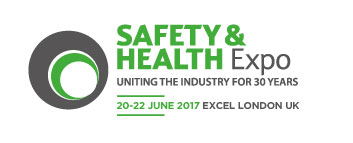 Safety and Health Expo will return to London ExCel on the 20-22 June 2017, showcasing a collection of top health and safety solutions from 300+ UK and international suppliers. Industry professionals will be able to source a range of behavioural safety, risk management, training and occupational health products and services.
Safety & Health Expo will feature a lively PPE and professional clothing Fashion show and will play host to a number of industry awards ceremonies and exclusive networking events.
Register for Safety and Health Expo 2017 today by clicking here…