Campaigning history made public in digital archive from British Safety Council
When James Tye created the British Safety Council in 1957, thousands of people were being killed at work every year in the UK, while many more suffered serious injuries and disease.
He campaigned tirelessly for comprehensive protection of all workers, and the last 60 years of health and safety campaign history has now been unveiled as part of the British Safety Council's digital archive.
This archive contains work featuring momentous events from 60 years of British economic, social and political history, and holds unique documents and correspondence as well as photographs, newspapers, magazines and posters which were thought to be lost.
In 2015, as the British Safety Council started to prepare a treasure trove of historic materials including campaign posters, photographs, and correspondence, all of which was bursting from old boxes in a warehouse in the Midlands.
These have now been digitized and made publicly available for the first time.
Among the treasures in the archive are:
The first UK report into the need for seat-belt laws, from 1959;
A comprehensive collection of publications from 1959 to 2010, documenting the British history of this period, including tragedies, e.g. the Kings Cross fire and Hillsborough disaster, changes in politics, industry, fashion and gender;
Hundreds of unique, hand-drawn posters from the 1970s, 80s and 90s;
Photographs of celebrities who were involved in the British Safety Council's campaigns, including Dame Barbara Windsor DBE, Des Lynam OBE and Dame Esther Rantzen DBE;
An insight into the life and struggles of James Tye, a powerful and sometimes controversial campaigning voice trying to change the attitude of British industry and the public to safety and health at work; and
The British Safety Council's magazines from the 60s.
Mike Robinson, Chief Executive of the British Safety Council, said: "The British Safety Council has a long history of involvement in health and safety. Our digital archive, which we have saved for future generations, is testament to this.
"It also offers a unique insight into the history of health and safety in Britain and is a record of the commitment, passion and unrelenting efforts of those health and safety professionals who campaigned tirelessly against all the odds to make Britain a safer place to work."
The digital archive, created by Storetec Services, is now available online for people to freely view and explore.
The archive will also feature in a picture book and a film to be released later this year and screened at the British Safety Council's 60th anniversary launch event on the 23 March 2017.
The film will tell the story of the charity over the last 60 years, including its big wins and achievements, and feature rare footage and images. The film will be available online after the event.
A commemorative picture book is being prepared by social historian Mike Esbester, which will tell the story of the British Safety Council and James Tye. It will use images from the archive, revealing the charity's colourful heritage and past campaigns, as well as how they shaped the social, political and economic changes of the last 60 years.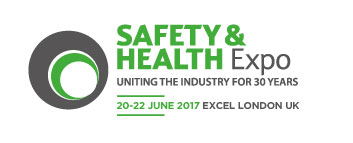 Safety and Health Expo will return to London ExCel on the 20-22 June 2017, showcasing a collection of top health and safety solutions from 300+ UK and international suppliers. Industry professionals will be able to source a range of behavioural safety, risk management, training and occupational health products and services.
Safety & Health Expo will feature a lively PPE and professional clothing Fashion show and will play host to a number of industry awards ceremonies and exclusive networking events.
Register for Safety and Health Expo 2017 today by clicking here…