Aldi fined £100k for first health and safety conviction
Supermarket chain Aldi and contractors Wilkinson Maintenance have been fined after an unsecured smoking shelter was blown by the wind, injuring an employee.
Michael Simpson was taking a cigarette break outside Aldi's Faverdale distribution centre when a gust of wind picked up an unsecured smoking shelter, striking him and pinning him for a few seconds, it was heard in court.
Mr Simpson, received soft-tissue injuries to his back and both arms and still has nightmares about the incident more than a year later, the Northern Echo reports.
Prosecuting lawyer Ros Scott Bell, appearing on behalf of Darlington Borough Council, said the incident could have seen the employee seriously injured or, at worst, killed.
It was heard how Wilkinson Maintenance had moved the metal and perspex smoking shelter to install an emergency exit at the Aldi site. It was left unsecured with Aldi believing Wilkinson would take care of it, while Wilkinson believed it was Aldi's responsibility.
Both companies pleaded guilty to one charge under the Health and Safety at Work Act 1974. Aldi was fined £100,000 and Wilkinson Maintenance was fined £20,000. Both were ordered to pay £5,000 in costs.
Aldi's lawyer Richard Matthews, QC, asked the court to consider the company's otherwise unblemished health and safety record as a mitigating factor.
He said: "I stress that it is a remarkable achievement to employ 27,000 and to have no previous convictions.
"Following the breach they conducted a swift investigation and every maintenance manager has been given training in relation to it."
Wilkinson's lawyer, Matthew Kerruish-Jones, said the company would like to publicly apologise to Mr Simpson.
He said: "As far as mitigation is concerned, there were no aggravating factors and there has been a high level of cooperation between us and the prosecution."
Judge Simon Bourne-Arton, QC, said the "impeccable character" of both defendants would be considered when setting fines.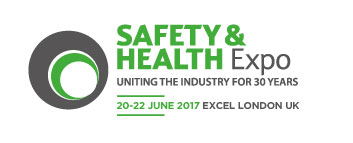 Safety and Health Expo will return to London ExCel on the 20-22 June 2017, showcasing a collection of top health and safety solutions from 300+ UK and international suppliers. Industry professionals will be able to source a range of behavioural safety, risk management, training and occupational health products and services.
Safety & Health Expo will feature a lively PPE and professional clothing Fashion show and will play host to a number of industry awards ceremonies and exclusive networking events.
Register for Safety and Health Expo 2017 today by clicking here…