"Dig your heels in" – key advice from Women in Health and Safety, Leeds
Another successful Women in Health and Safety event took place in Leeds on Monday evening, with six eminent speakers sharing their experiences with the room.
The latest in this series of events was organised in partnership with Shirley Parsons Associates and held at the Land Securities offices in Trinity Leeds.
A line up of speakers from varied backgrounds and career paths made for an interesting discussion, with Lorraine Sant who works for a large company in the waste sector, Susan Gee from Yorkshire Water, Cllr Judith Blake from Leeds City Council, Paula Webber from BP and Clive Johnson from Land Securities.
Shirley Parsons began by giving some background to herself and her career, explaining how she was told early on in her career that she wouldn't be able to run a business – so she decided to set one up.
She said: "I remember speaking to a colleague years ago who told me, 'Women always feel guilty when they go out to work and leave their children. but men never do.'"
She spoke of the importance of creating positions for young women, and overcoming barriers for recruiting and retaining women in senior positions. Shirley welcomed the men who attended the event, saying that women needed the support of men to succeed.
Following a brief introduction of each speaker she handed over to Lorraine Sant, who began by telling the room about her move from public sector and local government – where there was a good balance of women in HSE roles to the private sector in manufacturing where there was much less equal gender representation.
She said: "It was very tough for an ex-regulator to go in and be taken seriously. It was a tough gig."
She remembered how she had been told by a senior manager at a new job: "This safety stuff's for men", which made her all the more determined to do it and do it well.
"There were lots of hills to climb and it was hard to build credibility. I had to look at behaviour and cultural shifts, it was a hard nut to crack."
Key advice: "Dig your heels in and be determined about what you're going to be." 
An entertaining talk from Susan Gee, an occupational health nurse, followed. She explained how she left school with 2 o levels and ended up working in a mill which "definitely made me realise I know what I didn't want to do".
After training as an SEN nurse in 1979 (which she said like working in a Carry On film), she went into private nursing working in a very male dominated environment with "giants of medicine", like Professor Robert Turner who pioneered work in cancer research and chemotherapy.
Seeing a few female surgeons gave Susan the spark she needed to think she could progress further. She moved to the public sector where she said there were more equal opportunities at that time.
She explained: "It's generally been men who have given me encouragement to take up opportunities. I think maybe I'm not good enough, but I've had good chaps telling me to go ahead with it."
Key advice: "I'd encourage women to get involved in safety and occupational health, it looks dull as dishwater, but it's a fantastic career."
Next to speak was Cllr Judith Blake, the leader of Leeds City Council (and sister of Shirley Parsons!).
Although Judith doesn't have a background in health and safety, her struggles and experiences as a woman progressing in politics resonated with many people in the room.
Judith is the first woman ever to lead the council in Leeds, and under her leadership the Labour group on the council is now made up of more than 50% women, with a senior cabinet that has a female majority.
"I believe strongly in the power of role models," said Judith. "There are so many women who do not have that basic confidence."
She explained how this lack of confidence affected people when applying for new jobs.
"If you have a job with a list of ten attributes, women will look at it and think 'I can only do seven of those things, I'd better not apply for it.' whereas men will look at itand think 'I can do four of those! The job's mine!'."
She explained how companies that have a higher proportion of women in senior teams are seeing the strongest stock market growth.
Key advice: "Each and everyone of you need to go out and build other people's confidence. There so much to do."
Paula Webber, BP, began her talk by recounting how she had always wanted to study either science or engineering, and not wanting to be limited by science, decided to study chemical engineering.
She agreed with Susan that she had done some jobs which "make you realise that you don't want to do that".
After starting as a researcher at Port Talbot Steelworks, Paula said she made very deliberate decisions about where she wanted to go.
She moved to Courtaulds Chemicals where all the middle managers had to get their NEBOSH diploma. She explained how she encouraged an attitude that meant people should feel empowered about standing their ground when telling people to abide by health and safety rules, and not to go back on their principles just because they were faced with a senior manager or CEO of the company.
"Determinedness and standing your ground is all important, but you need support from managers," she said.
She explained that when she joined BP Hull site, she was "the first qualified HSE manager to be there" as the company had had a policy of promoting internally, and she joined a long-established leadership team with primarily single site experience and all white, middle-aged men.
"Now," she said, "the BP has gender goals of 25% of the workforce by 2020." Although she added that the technical aspects were the areas where the numbers of women were really low.
Key advice: "Things don't go wrong. They just turn out slightly differently to how you expected."
Last to take to the stage was Clive Johnson, head of health, safety and security at Land Securities.
He explained how he had spent over 22 years in the RAF – which was very male dominated, and went straight into health and safety afterwards.
"Land Securities get the gender split," said Clive. "We see the benefit that women bring. They add a different perspective to health and safety, especially on construction sites."
Key advice: "Don't underestimate what value you add. You make a difference. Put your head above the parapet. You have loads to offer."
At the end, Shirley encouraged people to volunteer as mentors and mentees, receiving a great response. She will be in touch with those people over the next few weeks.
If you are interested in becoming a mentor or mentee, please contact Shirley directly.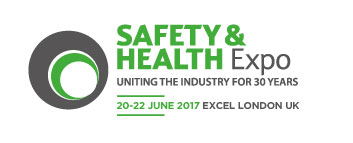 Safety and Health Expo will return to London ExCel on the 20-22 June 2017, showcasing a collection of top health and safety solutions from 300+ UK and international suppliers. Industry professionals will be able to source a range of behavioural safety, risk management, training and occupational health products and services.
Safety & Health Expo will feature a lively PPE and professional clothing Fashion show and will play host to a number of industry awards ceremonies and exclusive networking events.
Register for Safety and Health Expo 2017 today by clicking here…